Join the webinar to hear the hottest news from MS Ignite 2019!
Register for our webinar on Thursday November 14th, 2019 to get the latest scoop on what's new in SharePoint and Office 365.
Microsoft Ignite is one of the most important events of the year, not only for us at Valo, but also the Microsoft Community. If you are motivated to be on the frontier of innovation and tech, don't miss this chance to hear what's up in the future!
A productive workday isn't always easy, especially now, when there are multiple channels, tools and different ways of working to choose from. That's why our MVP's will tell you the latest trends on how to build a better workday experience using SharePoint and Office 365.
Join the 10 am UTC+1 or 2 PM EST webinar with MVP, RD Gokan Ozcifci and MVP Vlad Catrinescu on Thursday, November 14!
Have some question to our hosts? You can send them beforehand or ask during the 10 am webinar! We'll also send a webinar recording to the participants.
Your hosts: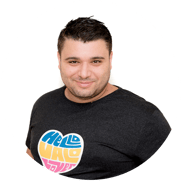 Gokan Ozcifci
Sales Executive & Product Evangelist at Valo, Microsoft MVP and RD
A proud author of books that reached the half million of downloads and founder of several communities, Gokan is a real community warrior. Gokan is one of the top influencers in the global Office 365 and SharePoint community, being that he is a Microsoft MVP, RD and has an active MCT!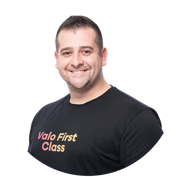 Vlad Catrinescu
Sales Executive & Product Evangelist at Valo, Microsoft MVP
Vlad is the #11 on the list of the Top 25 SharePoint Influencers in 2019. He has helped thousands of users and IT Pros across the globe to better understand and to get the most out of SharePoint and Office 365.